BOOK YOUR PRIVATE SHOWROOM APPOINTMENT TODAY!
Private Appointment Details:
Book a time to shop with the entire store all to yourself and/or a small group.
Test products in a private environment with Sleep Consultants available to help with any questions that you may have.
Now you can enjoy a safer, one-of-a-kind shopping experience.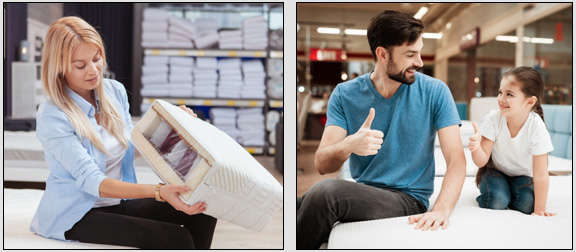 During this challenging time, with everyone being majorly affected by the rapid development of  the Coronavirus (COVID-19), the health & safety of our customers, employees and communities is our top priority.
We have implemented new cleaning and sanitation procedures. We are requiring our associates to follow strict CDC health & safety guidelines to protect themselves, their team members and customers.
Increased cleaning & disinfecting
Plexiglass protection barriers
Senior dedicated shopping hours
Encouraging physical distancing
Protective face masks provided
Customer capacity limits
Very low contact experience
Safety measures for deliveries
Hand sanitizer always available
We strictly sanitize our entire showroom so you can safely test the comfort of our displayed products
BOOK YOUR APPOINTMENT BELOW:
You will receive a follow up email or text within 24 hours with an appointment confirmation. Thank You InnoMax